Everton Linked to England International
Everton have been linked to signing of Arsenal forward Danny Welbeck according to reports across England. Welbeck is out of contract in the summer and just recovered from a long-term injury with the player pictured training ahead of Arsenal final game of the season against Burnley.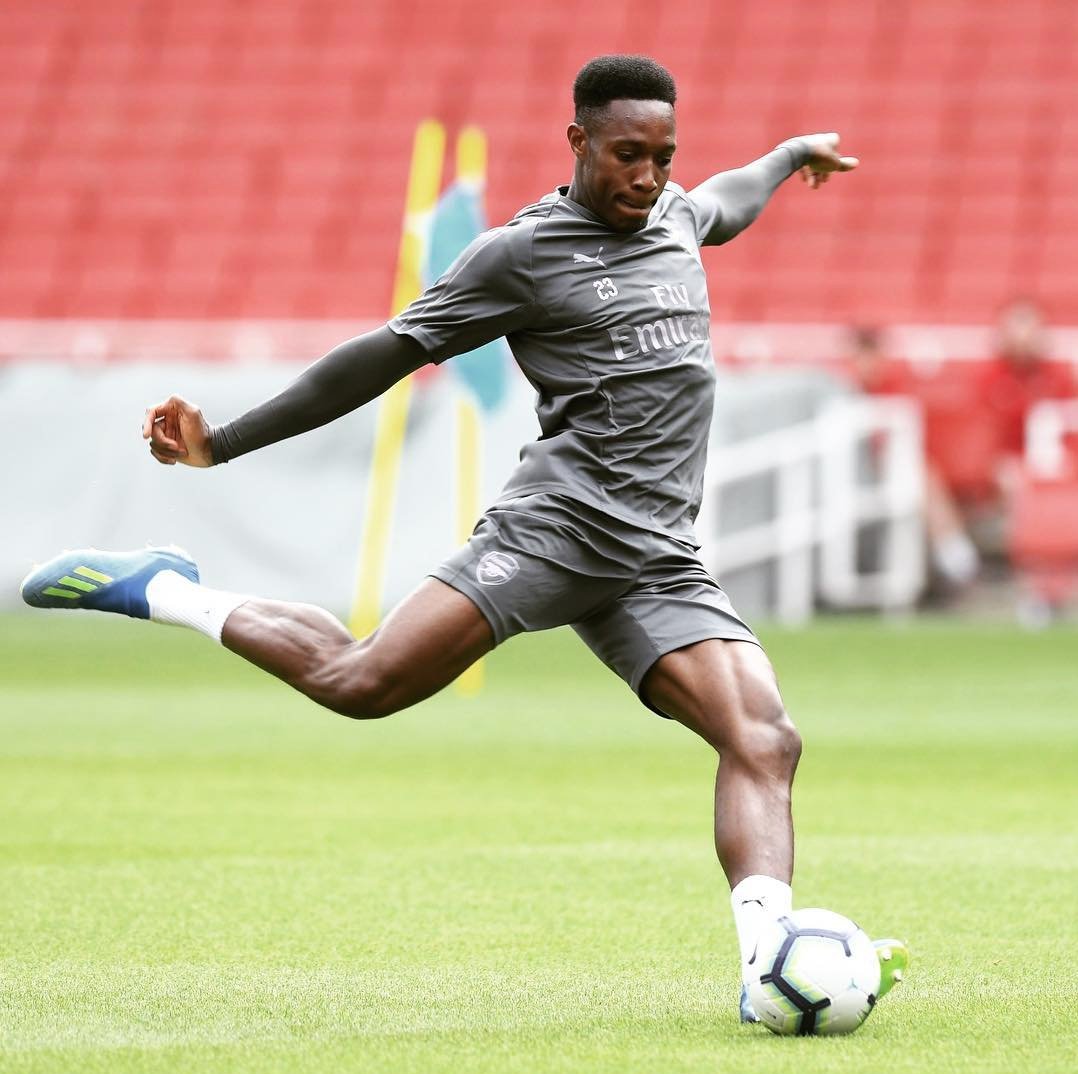 It is understood that the Toffees want to take advantage of the lack of transfer fee and snap the England international in the summer. According to the Evening Standard Arsenal boss Unai Emery has informed the 28-year-old that he won't be offered a new contract and he is currently weighing his options
Everton have suffered in front of goal this season with Calvert-Lewis and Cenk Tosun doing little to suggest that they could hold the position long-term. Tosun to is rumoured to be on his way from the club in the summer which would leave Calvert-Lewin as the only senior striker.
It is understood that Welbeck wage demands could prove problems as the player currently earns £125,000 a week at Arsenal. However, Everton are one of the teams in England that can afford his wages and he would be a good signing for the club.
Welbeck is known as a hard worker upfront and would be an excellent fit for Marco Silva tactics.  He can play with his back to goal and score crucial goals.  Despite enduring an injury hit stint the 28-year-old scored 47 goals in 126 games at the Emirates.
There are several teams that are interested in the 28-year-old with the likes of West Ham, Leicester City interested in the player. Welbeck is a quality player on his day and would be a useful signing for any of the teams.
It remains to be seen which club the centre forward would end up at the end of the summer.