Arsenal forward Danny Welbeck is set to get his first start this campaign when the Gunners face Southampton this weekend.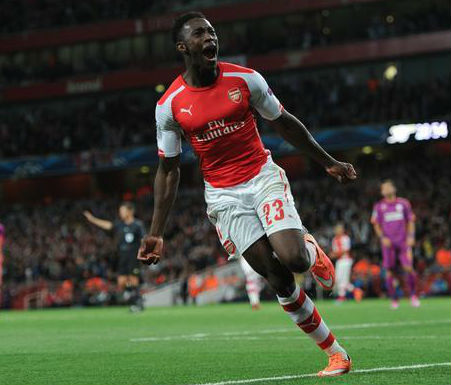 Arsenal are playing in the fourth round of the FA Cup and coach Arsene Wenger would continue with his squad rotation policy which is set to see Welbeck make his first start after a long while.
Since his long term knee injury, Welbeck has played 21 minutes in substitute appearances but he is set to start the game against the Saints. Wenger was forced to play the former Red Devils star when Arsenal were on the brink in the game against Burnley in the Premier League on Saturday. With Granit Xhaka continuing his trade craft of getting sent off and the team crumbling Wenger had to send Welbeck in.
Wenger might not even get to watch the game on Saturday pending a misconduct charge from the FA. The French tactician was caught on camera pushing a fourth official after he was sent off the pitch in the dying minutes of the Burnley game. It is unlikely that he would contest the charge but he has until Thursday to respond.   Read More